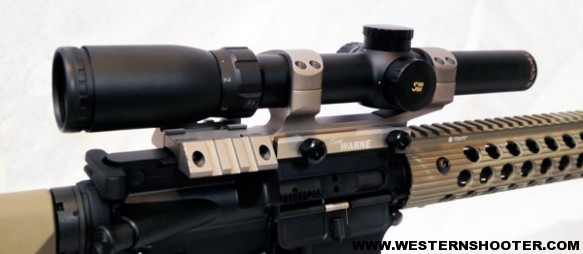 Sightron SIII 1-7×24
Last year I wrote a review of the Swarovski Z6i 1-6×24 BRT riflescope and gave it the title of the best 3 gun scope in the world. I now have to clarify that title just a little. The Swarovski retails for $2500 and is worth every penny if you need the best; so it's the best 3 gun riflescope at any price. The Sightron SIII 1-7×24 is easily the best 3 gun scope or 1x variable scope in the world for under $1000 dollars. It's probably the best for under $1500, but I haven't tried some of the newest offerings that have come in around $1500. The good news is that the Sightron 1-7 can be bought for well under $1000. In fact, at the time of this writing, Optics Planet has it for $689 with free shipping.
The Sightron 1-7 pros are that it has glass equal to scopes that cost over $2000, great field of view, excellent eye relief, tracks like a target scope, has tool-less re-settable turrets, 30mm tube, over 100 MOA adjustment, true

Continue Reading »
This review is for the SmartReloader ISD electronic powder dispenser. I  found that the dispenser worked very well once a few issues were worked out. This machine is a great value and SmartReloader has good customer service. I used the machine to load ammunition that won a state long range championship and to place well at  F-Class nationals.

One of the biggest hassles when you are loading long range ammunition is weighing every powder charge. This is usually done hunched over a loading bench trying to watch a scale as you trickle powder kernel by kernel until

Continue Reading »
This is worth taking 5 minutes to read in its entirety and share whether you are an NRA member or not. OUR CHILDREN ARE MORE IMPORTANT THAN POLITICS. This article has valid points that everyone should agree with no matter what their personal views on firearms are. SHARE!!
NRA PRESS CONFERENCE

Continue Reading »
If you follow 3 gun you already know that the ability to load a shotgun fast is a skill that sets the winners apart from the losers. In larger matches, or on an all shotgun stage, you may have to load up to 30 rounds in your shotgun on one stage. If it takes you 10 seconds to load 8 rounds in your shotgun, but takes your competitor only 4 seconds to load 8 rounds, then on a stage where you have to load 24 rounds, you lose by 18 seconds, even if you shoot the targets at the same speed.  This is why shotgun loading is so important.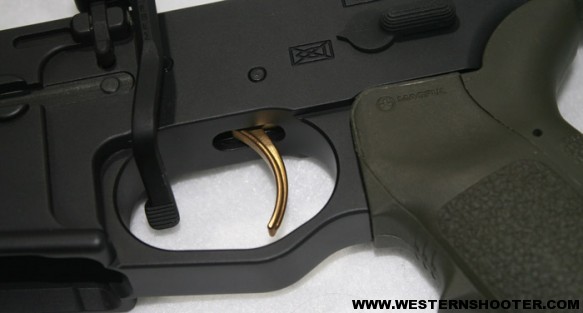 The American Trigger Corporation AR Gold trigger is hands down the best AR-15 trigger available today. It is short, crisp, light, and fast. It is extremely safe and it is easy to install, even for beginners. I have now tested enough rounds through my rifle with the AR Gold installed to feel confident in claiming it to be the best trigger I've ever felt in an AR-15 style rifle.

Continue Reading »