In 2010 Weaver  introduced a new mounting device called the Weaver Offset Rail Adapter. The mount allows the user to mount a backup sight at a 45 degree angle on the gun while still having a primary optic mounted in a traditional upright manner.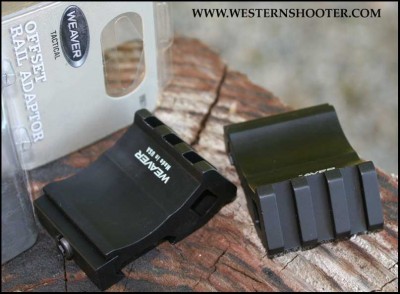 If you're using an electronic reflex sight all you do is rotate the gun to a 45 degree angle and you can see through the reflex or red dot sight. The transistion is really natural and you don't have to move your head.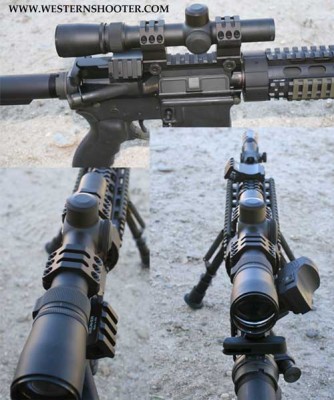 A few competitors have used a similar setup in open class 3 gun matches. There is great potential for competitors, hunters, varminters, and law enforcement in this mount. High powered scopes are hard to use on close fast moving objects. Use the high powered scope for the long range shots and a reflex or mini red dot mounted on the Weaver Tactical Offset Rail Adapter for the close ones. The Offset Rail Adapter can also be used for lasers, flashlights, or any other accessory that mounts to picatinny spec rail.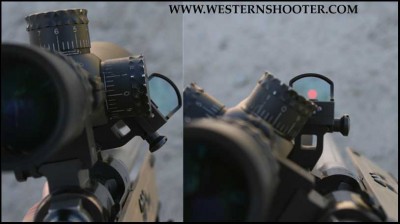 We tested the Weaver Offset Rail Adapter and found it to be an excellent mount. Being made of aluminum it is lightweight and strong. It matched the finish on the AR's we put it on.  You can pick up the base online for as little as $25.
Weaver part #99671