Weaver continues to impress me with their scope mounting offerings. Granted, you can spend more elsewhere but you might not get better. For the money they are pretty tough to beat. Take for example Weavers relatively new 6 HoleTactical Picatinny Scope Rings. The rings are available in both 30MM and 1 inch models. They have 6 Torx screws in each ring and are strong.  They feature a crossbolt  that is to Picatinny specs and will fit tightly on the rail of an AR-15. Ironically, they don't fit Weaver rails so you can't buy Weaver's Tactical Scope Bases and use their Tactical Rings together. Not sure what they were thinking, but I'm still a fan of both products. The finish on the rings is professional and on par with rings costing 3x as much $. Weaver says the finish is Type-3 hard coat anodized. The rings are aluminum and very lightweight.

The rings come in a variety of heights but Weaver hasn't published measurements. They simply list them as Low, Medium, High, X High, etc and then give the objective that they should work with.
For testing I mounted up a Nightforce 5.5-22x56mm scope on a .308 rifle using the 30MM Rings. It took two shots to sight in at 100 yards and then shot multiple .5 MOA groups out to 200 yards. After shooting the rifle on several occasions and putting over 100 rounds downrange there has been no point of impact changes and the scope hasn't budged. I also tested out the 1 rings on an AR-15 using a Weaver Classic 1-3x20mm scope and am happy with the results.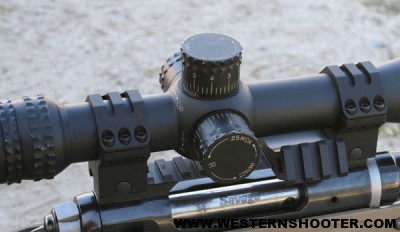 If you are on a budget, spend more on your scope and buy the 6 Hole Weaver Tactical Picatinny rings. SWFA sells the rings for $35