When I think of Glock magazine wells I don't think of JP rifles. However, JP Enterprises happens to make one of the best Glock mag wells available. The JP Enterprises Glock Mag Well is  precision CNC machined from aluminum and then hard coat anodized. Installation is simple and requires no fitting. 
The JP Glock Mag Well not only gives you a better hole to aim for when doing fast magazine changes but it also gives the shooter another place on the gun to index their hand off of.  I have had my JP Mag Well installed on my Glock 34 for over a year and I've had no problems. I started out with a slightly less expensive plastic mag well that didn't hold up and also didn't give nearly as good of an opening for mag changes. The JP Mag Well is a quality aftermarket part.
Another advantage to the JP Mag Well is that you don't have to use extended magazines once its installed. Stock Glock mags still work in the gun.
Even though the mag well gives you a bigger opening to push mags into it really doesn't add much bulk or weight to the gun. If you were going to conceal a full size Glock 34, 35, 17, or 22, adding the mag well probably isn't going to be a deal breaker.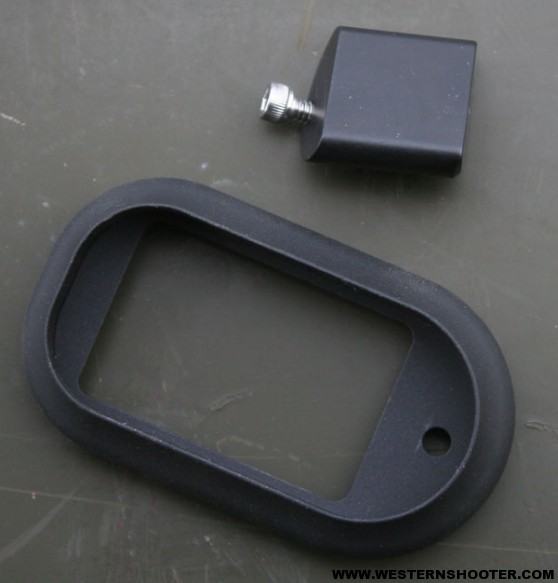 The JP Glock Mag Well can be purchased directly from JP Rifles, MidwayUSA, Brownells, or a host of other companies. The mag well retails for around $65.