EHP hasn't responded to emails, calls or other efforts to contact them. They seem to have fallen off of the earth. Unless we hear something from them in the near future we'll be removing this review. 
My thoughts were skeptical when I found that EHP (Electronic Hearing Protection) was making in ear digital electronic shooting plugs (EHP-MC1)  by hand in the USA for a very reasonable price. Putting my skepticism aside I ordered a pair and joined the ranks of those I've envied for years.  I have now shot 3 gun, IDPA matches, and a mountain lion (see pics below) using the EHP in-ear-canal digital plugs.
If hearing protection is uncomfortable, it doesn't matter how well it works because you won't want to wear it. The EHP-MC1 in-ear-canal plugs are comfortable. I've worn mine for up to 8 hours at a time and have not had sore ears. The EHP-MC1 comes with two options for fit and comfort. First option is the default option of a memory foam style insert that fits over the plug and inside a large number of ear canals. Once again, I was skeptical of how well this would work but they are very comfortable and have a noise reduction rating of 29 (NRR) decibels, which is far superior to most shooting muffs. Having used them in very cold weather, I can testify that the memory foam inserts work extremely well.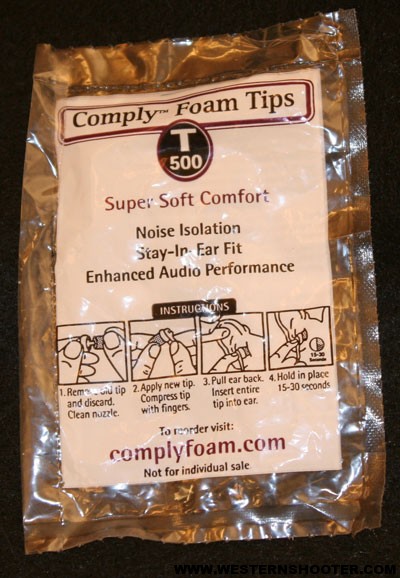 The second option is to have an ear specialist (doctor) make a mold of your ears and send the mold to EHP who will make you custom molded units that fit your ears perfectly. I have not tried this option as I'm happy with the foam inserts but it is available if you have picky ears.
The sound quality from the EHP-MC1 units is excellent. The units are digital and use the same technology as hearing aids that cost thousands of dollars. Because the units are digital you can have a doctor make an audiogram of your ears and have the units tuned by EHP to match your specific hearing. My units have slightly more high-end than I'm used to hearing and I will be having an audiogram done so I can have them tuned to my ears. Even with the stock frequency spectrum, they are excellent; however, the potential is for perfect hearing.
An additional observation is that the EHP-MC1's are much better than any of my electronic ear muffs for blocking wind noise. I have shot several matches this winter with a substantial amount of wind and while you can hear wind, it's not all you hear!
The EHP-MC1 will not only block noises above the threshold of 85 db to protect your hearing but they can also enhance sound by up to 9 times. A small button on each unit activates this feature. You simply push the button and the unit beeps a certain number of times to tell you what amplification level you have achieved (you can only hear the beep with the units installed in your ears). There are four amplification levels programmed into the unit.
While wearing the units your hearing is not only enhanced, but also because the units are inside your ears you maintain a perfect sense of what directions sounds are coming from. This was a valuable feature when I recently shot a mountain lion with a handgun and ended up in a very dangerous situation. Due to heavy breathing and cold hands, I pulled the shot a little high and broke the lions shoulder instead of punching through the lungs. I was very glad to hear at a "super human" level and maintain directional awareness while I tracked a blood trail through thick brush and trees. When I did get another shot the EHP's did a super job of blocking the sound while letting me hear everything going on around me.
The EHP-MC1 in-ear hearing protection will let you hear range commands, hunting noises, or carry on a conversation around potentially harmful noises. Each unit uses a single hearing aid battery that can last up to 100 hours. Hearing aid batteries are cheap so it's not a big deal to keep a couple extra sets around. Additionally, because the units are inside your ears you can get a perfect cheek weld on rifles or shotguns in any position you might find yourself shooting from.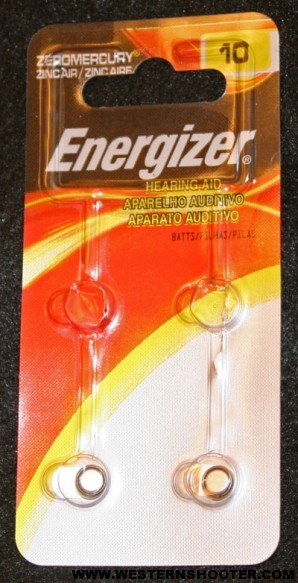 EHP sponsors JJ Racaza, (Top Shot) who recently won a silver medal shooting at the World Shoot. JJ thinks the advanced digital circuitry in EHP's hearing protection gives him an advantage by allowing him to hear the start signal sooner.
The EHP-MC1 in-ear-canal units sell for $310 for a single unit or $599 for a pair. Comparable units from other companies are costing as much as $2000.
EHP guarantees all their products for two years. For an additional $50 they will warranty them for your lifetime.