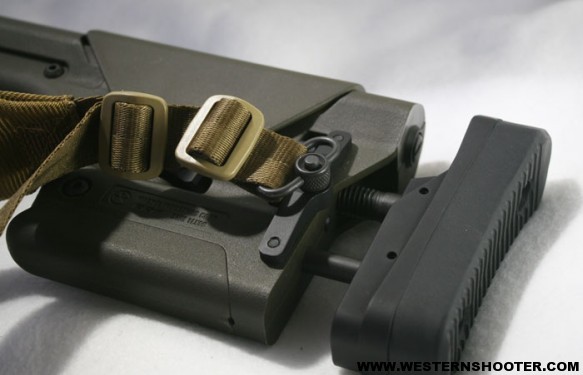 My favorite AR-15  3 gun stock is the Magpul PRS because it's adjustable. I can have it fit me close to perfectly. The downsides are that it is heavy and I don't like the sling attachment setup the way it comes from Magpul. Every once in a while during a 3 gun match its necessary to use a sling. I like QD (Quick Detach) sling mounts because they are fast, reliable, and are flush fitting. There is now a product that will allow conversion of the Magpul PRS sling system to QD. 

Continue Reading »
With 3 Gun season quickly approaching it is time to start practicing loading the shotgun. During a match, shotguns can be unloaded as fast as you can pull the trigger but loading them is a one shell at a time process. Practicing your loading technique can make a big difference in your overall time and score. Remington is now making Dummy Shotgun Shells that are to factory spec and have real shot in them so they feel the same as loading a live round.

Continue Reading »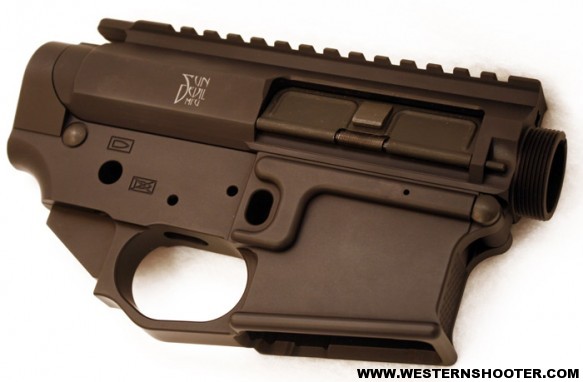 Many shooters are curious about the advantages of using a heavy-walled billet receiver for their AR-15 build. Accuracy, in a word, is the biggest advantage. Heavy-walled billet receivers are more rigid or stiff. A more rigid receiver will prevent excess movement and flex when a round is fired. It will also help reduce harmonics that are damaging to accuracy. The series of events before, during, and after a round is fired are more likely to be consistent with a rigid upper.
The M16/AR-15 platform's original design was for military use and as such had every extra ounce removed to keep the gun lightweight. Regardless of its lightweight receiver, the M16/AR-15 came out inherently accurate.

Continue Reading »
EHP hasn't responded to emails, calls or other efforts to contact them. They seem to have fallen off of the earth. Unless we hear something from them in the near future we'll be removing this review. 
My thoughts were skeptical when I found that EHP (Electronic Hearing Protection) was making in ear digital electronic shooting plugs (EHP-MC1)  by hand in the USA for a very reasonable price. Putting my skepticism aside I ordered a pair and joined the ranks of those I've envied for years.  I have now shot 3 gun, IDPA matches, and a mountain lion (see pics below) using the EHP in-ear-canal digital plugs.